---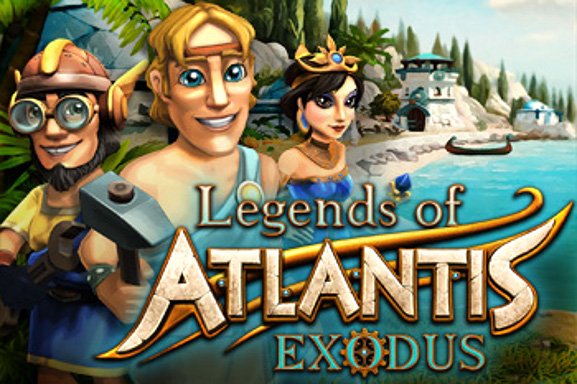 Legends of Atlantus: Exodus
Rating: NR - Not Rated

It's a time management/resource game with a few treasure hunt puzzles sprinkled in. There is very little music or voice and the graphics are cartoons. It starts out with Atlantis being in crisis and features a dialog between the Queen, an adviser and a worker. There are five sections and ten parts to each section. The queen explains the crisis of each section and the worker has to pull the resources to address the issues, in a timely manner.
The game is relatively easy and pleasant, especially for people who are not hard gamers. Each section did not seem to be progressively more difficult, until you reach the fifth level. The last three parts were difficult enough to require a couple of passes to get the timing down. Personally I thoroughly enjoyed the pace, variety of resources you get to use and the way all the puzzles fit together. It might disappoint people who are looking for over the top graphics, sound and level of difficulty. For me, it was a very nice way to spend a couple of evenings. You could certainly dress it up with better music, voice work and animation but the foundation is what makes the game fun. This was an enjoyable easy to moderate game.
The PC version of Legends of Atlantis: Exodus is available now on Legacy Games, http://www.legacygames.com., Download trial is free. Purchase for $6.95. Later this Spring, iOS, Android, and Mac versions of the game will be available. The mobile games will include a premium version as well as a free-to-play version, with in-app purchases and in-game currency.

Fun Factor: Easy and enjoyable
Female Factor: Well, there's the Queen
Player Friendly: Yes
Reviewed by: Adison Garzon - Apr/12
Legends of Atlantus: Exodus
&copy LegacyInteractive
Platform(s): W7 Vista XP