---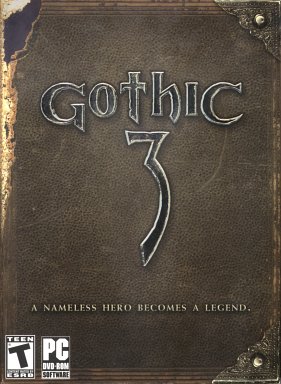 Gothic 3
Ages: Teen

A favorite role playing game with an immense world where you can do as you choose. Take care, your actions will have an effect upon the world -- making it better, or even destroying it. Ed.
Orcs have enslaved the human race. You are one of the fortunate, still free to roam Myrtana. Your character has the option to stay true to the throne of the deposed human king, serve the Orcish usurpers, or carve his own mysterious path. Every decision made will have an impact on the fate of humanity and the balance of power, The choice is yours, but the struggle is one for all living in the shadow of the Oracs. Downloaded patch for the American version available at: http://www.gamershell.com/download_16318.shtml - 49k.
Posted by: Editor - 12/06
Excellent graphics to where you very much feel a part of the action. Violent because fighting is the main component but not gory. I found it interesting that reputation is an important part of the character which is judged by a code of ethics. Any fight resulting in an unnecessary killing is viewed as murder, bringing responsibility into the game. It has wide array of exploration, intertwining stories and developments which change depending on the decisions of the character, so that you may enjoy this game for a great length.
My personal complaints are few. Some jerky technical problems, all the playing characters are male, there is an annoying voice over which becomes tiresome and you must be very nimble with your keyboard to manipulate the character, especially during heavy action - which makes the learning curve longer. If you don't have any particular problem with these issues, it's a great, limitless role playing game.
Reviewed by: Adison Garzon - 01/07
Gothic 3
&copy Aspyr/JoWooD
Platform(s): XP
To Order: Win http://www.amazon.com/ $39.82