---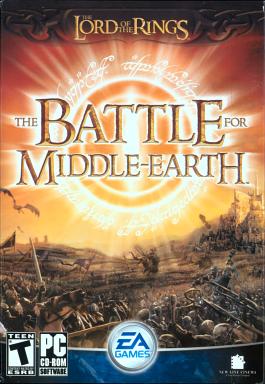 Lord of the Rings The Battle for Middle Earth.
Ages: Teen

Received too late for review. This is a back of the box review.
Decide the fate of Middle-earth as you lead the forces of good or evil in the epic battles from all three films. Control legendary heroes from the film trilogy and earn experience and rank for them on the battlefield. Command the armies of Rohan, Gondor, Isengard and Mondor -- each with their own unique resources and strategies. Challenge fellow rulers online in multiplayer battles for Middle-earth. Re-envision the legendary battles from all three The Lord of the Rings movies -- the outcome is in your hands.
I am going to have to sharpen up my memory of the epic before I pick who to be. - ed.-
Reviewed by: Editor - 12/04
Lord of the Rings The Battle for Middle Earth.
&copy Electronic Arts $39.99
XP 2000
To Order: Win http://www.amazon.com/