---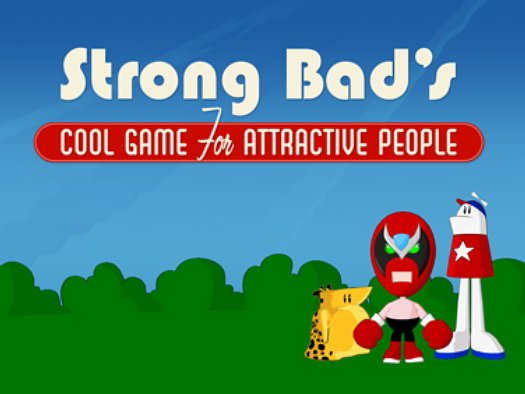 Strong Bad's Cool Game for Attractive People
Ages: Not Rated

This is just out and I haven't played it yet. It's a new series produced by the same people who gave you Sam & Max so you know what to expect. Be the first on your block with bragging rights.
Tell Tale Games has released its first episode of this monthly episodic game. Strong Bad fails in an attempt to take on the Homestar Ruinner and now he is stuck with an unwanted houseguest. As Strong Bad, players will be pranking characters and using and abusing everything they can get their hands on as they unravel each episodes comedic plot. Anyone who is familiar with Sam & Max can count on the same intelligent, no-holds-barred humor. Each new monthly WiiWare episode will require 1000 Wii Points from the Wii Shop Channel. The PC version of Strong Bad's Cool Game for Attractive People can be downloaded from http://www.telltalegames.com/strongbad. You can pre-order episodes starting today for $8.95 an episode, or buy a five-episode subscription for $34.95. Fans of Sam & Max will be familiar with Telltales offer to make a disc version available for the cost of shipping and handling to those who purchase the full series.

Fun Factor: It's from Tell Tale Games -'enuf said.
Reviewed by: Editor - 08/08
Strong Bad's Cool Game for Attractive People
&copy Tell Tale Games
Platform(s): WVISTA XP Wii
To Order: Win http://www.amazon.com/ $8.95
To Order: WII http://www.amazon.com/ $8.95